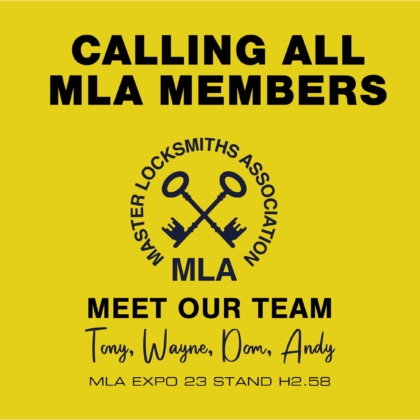 Burton Safes MLA EXPO 2023
How do you increase sales, without additional cost? Want to increase sales per visit?
Meet our team of security experts at the MLA EXPO 2023 Stand H2.58 – EUROPE'S LARGEST LOCKSMITH EXHIBITION
MLA Expo run by the Master Locksmiths Association returns from the 20th to the 22nd of October 2023. Europe's largest locksmith exhibition is seen as the security event of the year for the locksmith & security industry, a trade show that can't be missed.
Burton Safes Champion the use of independently tested and certified products from well-known and reputable institutions such as ECB-S, VdS, SBSC, ICIM, Sold Secure, Secured by Design and the British testing and certification body LPCB.
Opening Times
Friday: 10am – 5pm
Saturday: 10am – 5pm
Sunday: 10am – 3pm
We look forward to seeing you all there!