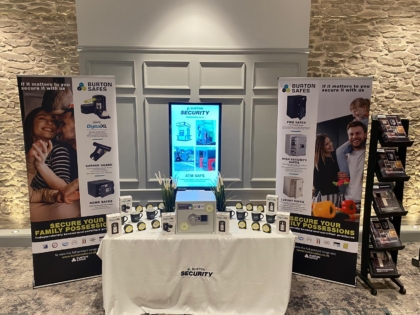 Burton Safes Exhibit at SBD Secured by Design ATLAS 23
Thanks to everyone who attended our stand and met our team at the SBD Secured by Design event ATLAS 23.
Secured by Design (SBD) is the official police security initiative that works to improve the security of buildings and their immediate surroundings to provide safe places to live, work, shop and visit.
Burton Security currently has hundreds of attack resistant crime prevention products, across many different crime categories, which have achieved Police Preferred Specification.