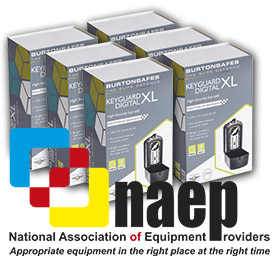 Burton Safes joins as a member of NAEP
We are pleased to announce a new trade membership with the NAEP. Founded in 1997, the NAEP was set up to champion the appropriate care equipment in the community.
About the NAEP
The National Association of Equipment Providers or NAEP for short. Consists of a wide variety of members including commercial organisations and care managers. They are a not for profit organisation that support care equipment retailers. Helping them to become recognised providers.
How Burton Safes can provide the solution?
Our ethos has always been to create products that are independently certified. While also ensuring a high level of quality. The Keyguard XL was developed for the care market. This key safe allows carers to securely access keys to gain entrance to a property.
Quote from Nick Hill – Sales Manager of Keyguard products
"As a manufacturer being part of the N.A.E.P gives us opportunities to reach out to new markets and promote our ethics of independently tested & certified products, raising the standard of community equipment."
More about our key safes
Our family of Keyguard key safes comprises of 3 models. Our flagship Keyguard XL is the world's first key safe to be certified to LPS1175 Issue 8. It is built to a Police Preferred Specification for added peace of mind.
Some key features of the Keyguard XL include:
Durable weather resistant cover – doubles as a fixing template for easy installation
Push button operation with bright numbers
Fixings provided for installing to a brick wall
Certified even when securing to a rendered walling
5 Year warranty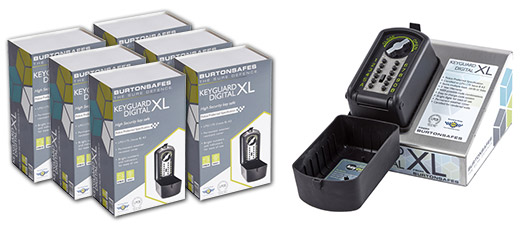 Other models in our Keyguard range include the Keyguard Combi and Digital. The Combi benefits from a dial wheel lock. While the Digital is a push button lock.