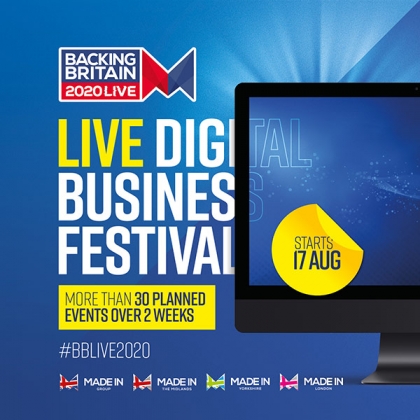 Burton Safes to exhibit virtually for the first time
We are rapidly approaching the Backing Britain exhibition which is a two week virtual summit comprising of 600 manufacturers and engineering companies.
There are over 30 planned events over the two weeks and some exciting keynote speeches from some large UK business leaders. These include talks from the likes of the CCO at Brompton Bikes and the Managing Director of Airbus.
As the whole country comes to grips with returning to a new normal, we are excited to see if the concept of virtual exhibitions works. One thing for is for certain, it is ground breaking and our Sales Director Tony Lever will be available for a live chat every day. He will be available 10-12 and 2-4pm each day.
Where can I find Burton Safes?
The event is split into two halls, when it launches you will be able to find our stand in the Made in Yorkshire hall. 
Our marketing team have been busy putting together a variety of different digital assets to help us to showcase what product and services Burton Safes can offer.
Register for a free ticket
#BBLive2020 starts on the 17th August and runs until the 28th August and you can register for a free ticket here: https://bit.ly/2X6TrAc
When you register for a free ticket, you can also choose to purchase a 100+ page Backing Britain Book and goodie bag. This will be delivered directly to you prior to the show starting.
We look forward to welcoming you onto our virtual stand very soon!