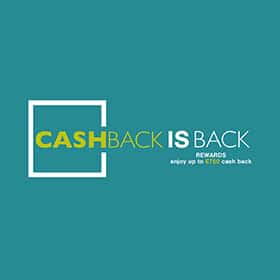 Cash Back Returns
To celebrate the launch of our new products and design app. Burton Security is relaunching the popular Cash Back scheme.
The dedicated website for consumers to claim their cash back has had a complete facelift. It is now easier to navigate and more mobile friendly than before.
How Will Cash Back Work Now?
The scheme will work in exactly the same way as before. Consumers will be able to claim cash back directly from selected ranges. With each model from each range having it's own cash back reward amount.
To qualify the consumer will need to claim using the brand new website within 30 days of delivery of the purchase. The consumer will need a few detail in order for us to validate the claim:
Full Invoice
Contact details – address, telephone and email address
Bank details
Serial number of the product
How long is the promotion running for?
We are running the new cash back scheme from 1st December and it will end on 28th February 2023.
With the rise in cost of living, consumers will be looking for bargains and deals. What can be better than cold hard cash back in the pocket of the consumer?
Interested in promoting the scheme in your locksmith shop or website?
If you wish to partner with us on the relaunch of this popular promotion. Please call the office or your sales contact to discuss it further.