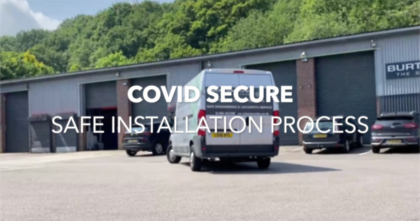 Burton Safes Launches Covid Secure Installation Process
Our team have been busy creating safety measures over the last few weeks. These are designed to protect the consumer and our staff. Installation of our safes is essential for the rating to apply. As a result, our new measures will allow installs to be completed safely.
The video below shows how we comply with government advice.
What our engineers will do:
Will wear disposable PPE equipment
Will wear protective clothing at all times
Will provide I.D. so you can verify them
Will ensure they social distance at 2 metres
Will ensure they sanitize hands before and after each install
Will ensure PPE and overalls are put into sealed bags after each install
What Burton Safes will do:
Ensure that your safe is selected from the warehouse without contact
Deliver and track the delivery of your safe to the install team
Will ensure our engineers are properly trained
Added benefits of buying a Burton Safe product:
Our engineers are DBS checked for your peace of mind
Our engineers are Approved Master Locksmith
Your safe will arrive in a discreet unsigned vehicle
What we ask from the consumer:
Follow the guidelines over social distancing and remain in another room where possible
Always advise if they self isolating, so that we can arrange an alternative date for the install to be completed
We believe as a leading trade safe and vault supplier, this offering is unique. We hope that this provides trust and confidence to the consumer. Removing a barrier to buying a Burton Safe.
Our approach to an evolving situation will be adjusted to follow in line with government advice. We will update this page when our procedures change to keep our customers informed.
Short videos to promote this service are available for your website. Contact us today for more information.