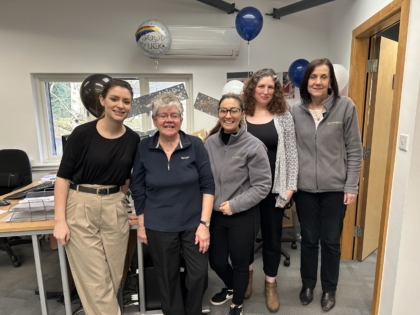 Good Luck and Congratulations from the Burton Security Team
Today the Burton Security team got together to wish Jane Breslin from our finance team all the best for her retirement. Jane has been a tremendous asset to the Burton company for over 10 years! Our customers were always in good hands with you. You were always patient, and sensitive to their needs.
The Directors and all your work colleagues wish you a happy and fulfilling retirement. You will be greatly missed by us all.