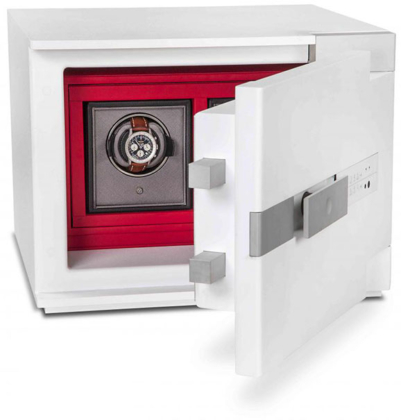 Introducing the New Brixia – from Burton Safes
Brixia is Burton Safes' new range of luxury security. It offers a tested and certified safe coupled with contemporary Italian design, featuring special storage for jewellery, watches and valuables.
The simplicity of the linear shape, together with the refinement of the finish and the keypad makes Brixia a safe with charming elegance.
The luxurious interior is designed to offer storage for all type of valuables. Select from a choice of leathers and suedes for your jewellery drawers or watch winders.
The Brixia from Burton Safes truly is an off the shelf luxury safe, styled to compliment any home or office environment
Key Points:
Tested and certified by ECBS to EN1143-1
Grade I – £10,000 cash rating, £100,000 jewellery rating
Available in 4 sizes
Contemporary design, flush handle and hinges, ideal for locating in cupboards
Unique Aluminium boltwork and hinge
Option of right or left hand hinge
Variety of jewellery drawer and watch winder modules
Click here to find out more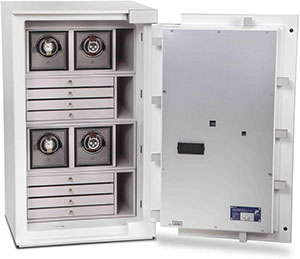 Looking for a more bespoke solution? Browse our luxury safe website.