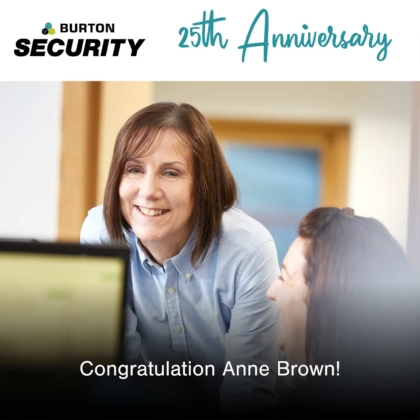 Momentous occasion for Burton Security and Anne Brown!
Today is a very special day at Burton Security as we help Anne Brown celebrate twenty-five years of service with the company. Starting on the 2nd of June 1998 she originally worked for our founders Norman and Hilary Berry, helping with administration from their kitchen table.
Over the years Anne has literally performed every task for the business, from raising orders, running the finances, managing the office, and packing boxes when the need arose. It's very unusual in this day and age for people to stay with one employer for so long, and it's true to say that without her hard work and dedication Burton Security would not be where it is today.
I'm sure all of you who know her will join the whole Burton Security team in congratulating Anne on this amazing achievement.