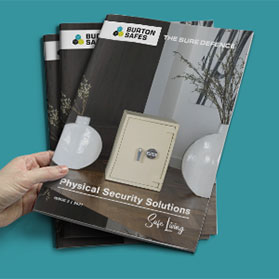 Release of New Marketing Materials Boosts Sales for Locksmiths
At the recent MLA trade show in Telford, we were able to unveil new product guides. These included a brand new full product guide and Safe Living.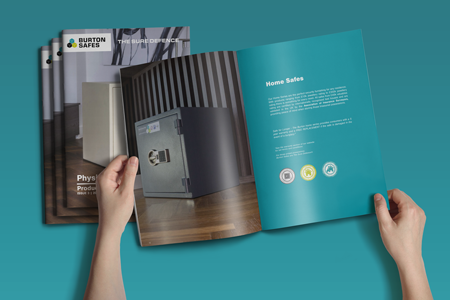 Our new Safe Living has meant customers have a brilliant marketing tool at their fingertips. It has meant we have seen an increase in sales of the ranges featured. This is pleasing for both our customers and Burton Safes.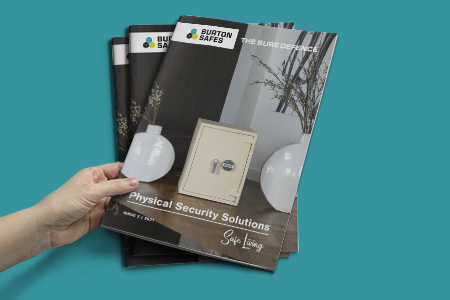 Alongside Safe Living, the new full product guide gives locksmiths a full overview of our products. The full guide allows our customers to deal with all types of enquiries. From panic rooms to security doors to luxury bespoke safes.
With the launch of our new marketing materials Burton Safes has undergone a facelift. This freshens up the brand and gives it a clean and clear direction for the future. While it has been a busy couple of months in the making. New branding and marketing literature has been a real boost for our customers.