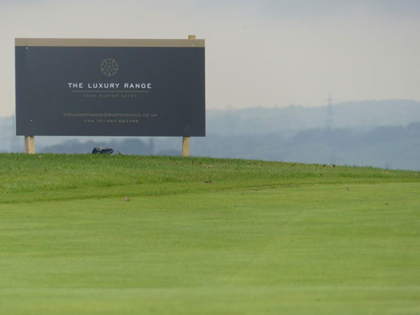 Team Burton Safes take on Dewsbury District Golf Course for the HTAFC Golf Day.
After being announced as the title sponsor of Huddersfield Town's Golf Day, it was fair to say the boys were more than looking forward to hopefully driving a win home for Burton Safes on Wednesday 8th October but even though a great fight from the team, unfortunately this was not the case this year.
All teams taking part in the day were split into either Team Booth or Team Jarvis. Team Booth lead by the ambassador of HTAFC and former football legend of the club – Andy Booth and Team Jarvis lead by Huddersfield Town FC Director – Sean Jarvis.
After a fantastic game by all teams, Andy Booth's team played a fantastic game and took the title home.
Despite the 'heavens opening' as we were over half way around the course, every team carried on with great spirit. This fantastic day with great company and golf was all organised by Huddersfield Town's Commercial Event Manager; Katie Barraclough and without a doubt will be an unforgettable day for all teams, sponsors and Huddersfield Town involved. As well as the golf, there was so much on offer during the day, drinks provided to keep the golfers watered, film and photography to capture those picture-perfect shots and those not – so much, and a prize giving at the end with one of the prizes being a Burton Safes safe for 'nearest to the pin' challenge.
Lastly one final thank you to Huddersfield Town FC for having us and see you next year!