UK Security Expo 2017
Burton Safes attended the UK Security Expo at the Olympia London this week. We had another exciting new stand and another product launch to showcase; Avertic Armour – the cutting edge protection.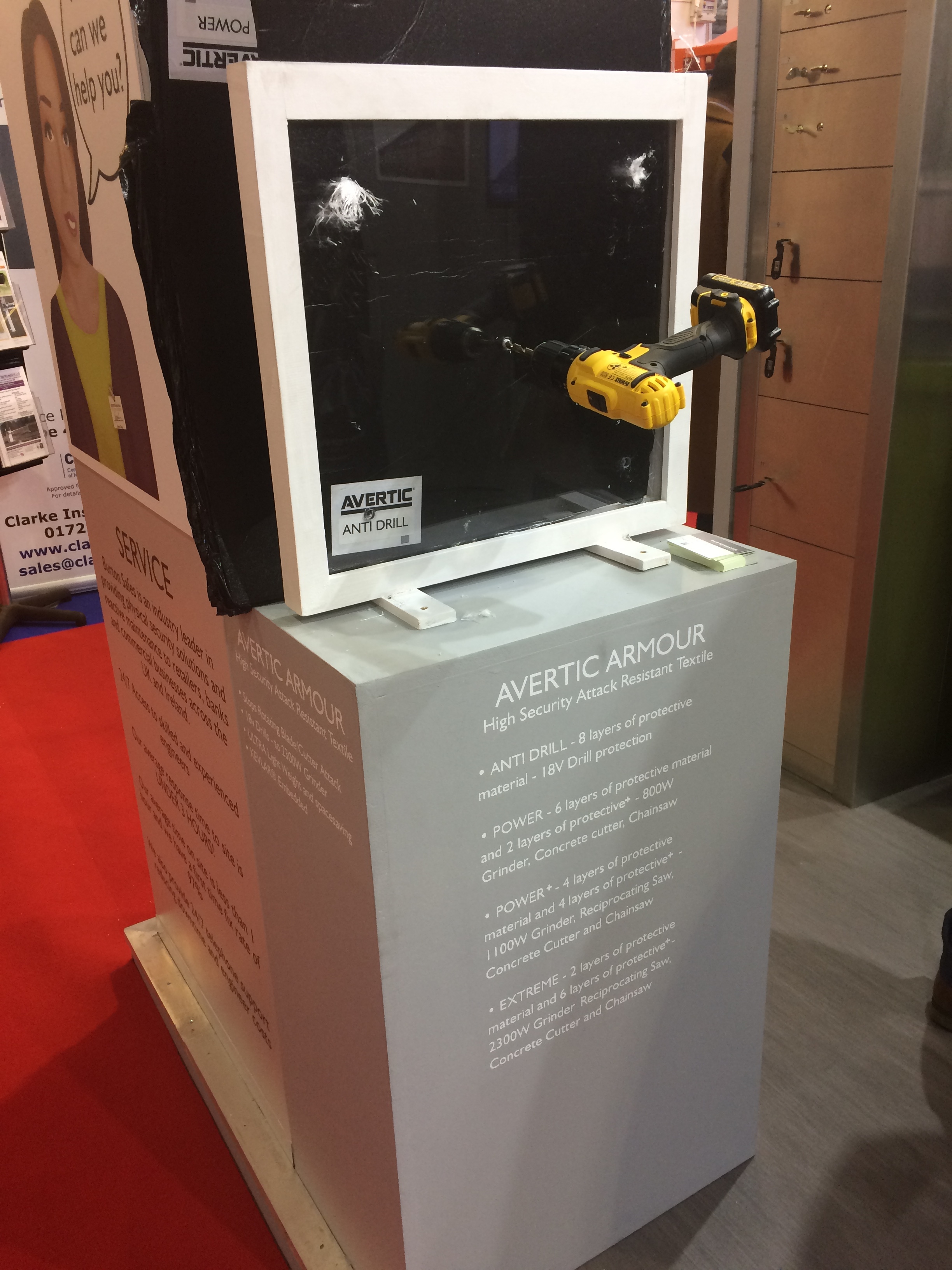 Avertic Armour Demo-pod showing how it stops a drill from moving and cutting all the way through the panel. It also shows the fibres within the panels.
Avertic Armour is a security panel, with multiple layers of super strong textiles, designed to withstand break-in attempts when powerful tools are used i.e. grinders, concrete cutters, reciprocating saws, drills and chainsaws.
Tony Lever, Commercial Sales Manager, commented "The show was a success, the stand was always busy and the new Avertic Armour had a lot of attention. Our customised stand helped to showcase each of our products in the best way, from a built in Security Fire Door to a demo-pod for the Avertic Armour."
The stand also featured our Intelligent Key Cabinet, the Vienna Safe Deposit Box system/Biometric Weapons Storage, Vault wall panels and our Bespoke Commercial Safes.