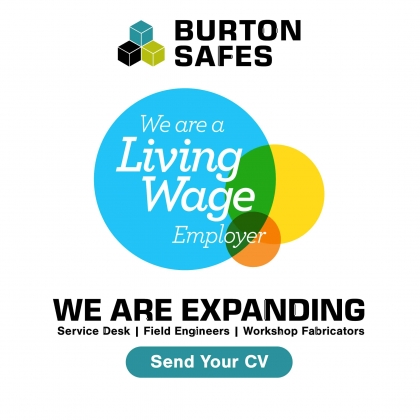 We are Expanding…
As our business continues to grow and evolve, new positions to work for our company have opened up.

We are currently recruiting for:
Service Desk Administrators
Field Safe Engineers
Workshop Fabricators

If you have previous experience in any of the roles and would like to apply please send your CV to recruitment@burtonsafes.co.uk
Why work for Burton Safes?
Our staff are our most important asset and we believe it is important to pay a fair wage for a hard day's work. We offer a strong benefits package along with a company wide bonus scheme.

Making sure that our staff feel valued is something that we take very seriously. We run events for staff and their families to show this as just one example.

We recently received the Living Wage accreditation. Giving you another good reason to join the Burton Safes family!